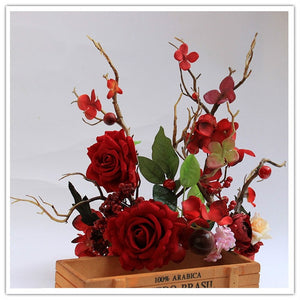 Do You Have A Big Personality?
A photoshoot coming up? An audition for a unique role? How about a festival?! You need this one!
Immerse yourself in magic with this one of a kind headpiece. Transform into a Fairy. Embody the pureness of a Disney Princess. Fly free.
The quality of Fairytale Creators crowns will ASTOUND you. This breathtaking headdress is intricately designed. Decorated with artificial flowers, branches and fruit. When you place our crowns and headdresses on your beautiful head you will be thrilled by their excellence.
Free Shipping! Typically takes between 12-39 days. Sorry about that, our products are made with love... and a little bit of Fairy Dust. ❤︎
100% Secure Checkout. We guarantee our products are delivered to you with care and as described. See reviews below.