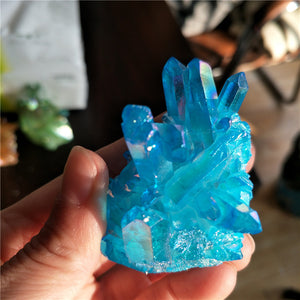 The Most Vibrant Of All Crystals.
Spice up your decor with this stunning blue crystal. Smile at it's mystical appearance. Embrace the magic making witch inside of you.
The quality of Fairytale Creators products will ASTOUND you.
This breathtaking crystal stone will light up your life. You will be thrilled by its excellence.
Free Shipping! Typically takes between 12-39 days. Sorry about that, our products are made with love... and a little bit of Fairy Dust. ❤︎
100% Secure Checkout. We guarantee our products are delivered to you with care and as described. See reviews below.